Slick websites. Awesome apps. Starting at $150.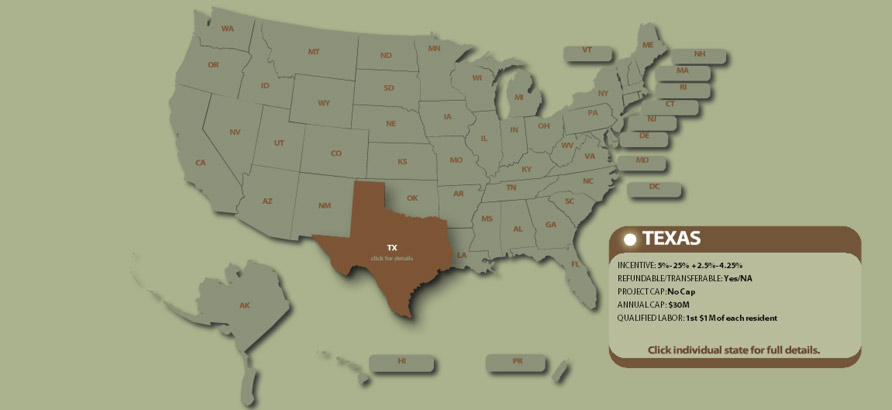 Cast and Crew
Cast and Crew wanted a unique way to display state filming incentives for potential filmmakers to choose from, and they wanted it to be easy to modify.

Not only did we create a custom PHP CMS to allow modifications to the state incentive details, we developed a Flash ActionScript 3 United States map that showcased and listed the states in an easy to use format.
Features
Created a CMS to manage state filming incentives and data
Made HTML and CSS optimizations and updates
Designed and developed Flash-based United States map that displayed dynamic incentive data
Upon clicking on state, a dynamically created popup populated with the data from the CMS showed the incentives in greater detail